SlowTalk: (how to cultivate) Good Conversations
17 oktober @ 19:30

-

22:00

€10.00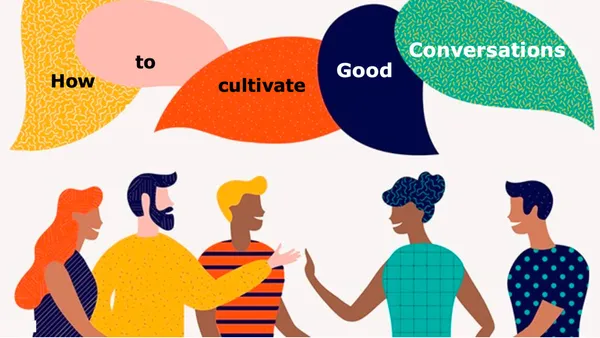 I have always knows that a "Good conversation" is important in life and I hope that you, too, have memories of good conversations. I am not sure whether we have more or less good conversations these days compared to the past, but I, for one, feel that we do not have enough.
Every time, I facilitate a SlowTalk or a Socratic Café, people comment along these lines:
Extraordinary … instructive … enlightening … healing …
So I thought to myself, let's have a closer look at conversation and what it is that can be so unique. Rather than wait for a good conversation to happen, maybe we can do something to cultivate it?
Please RSVP via MeetUpLink below